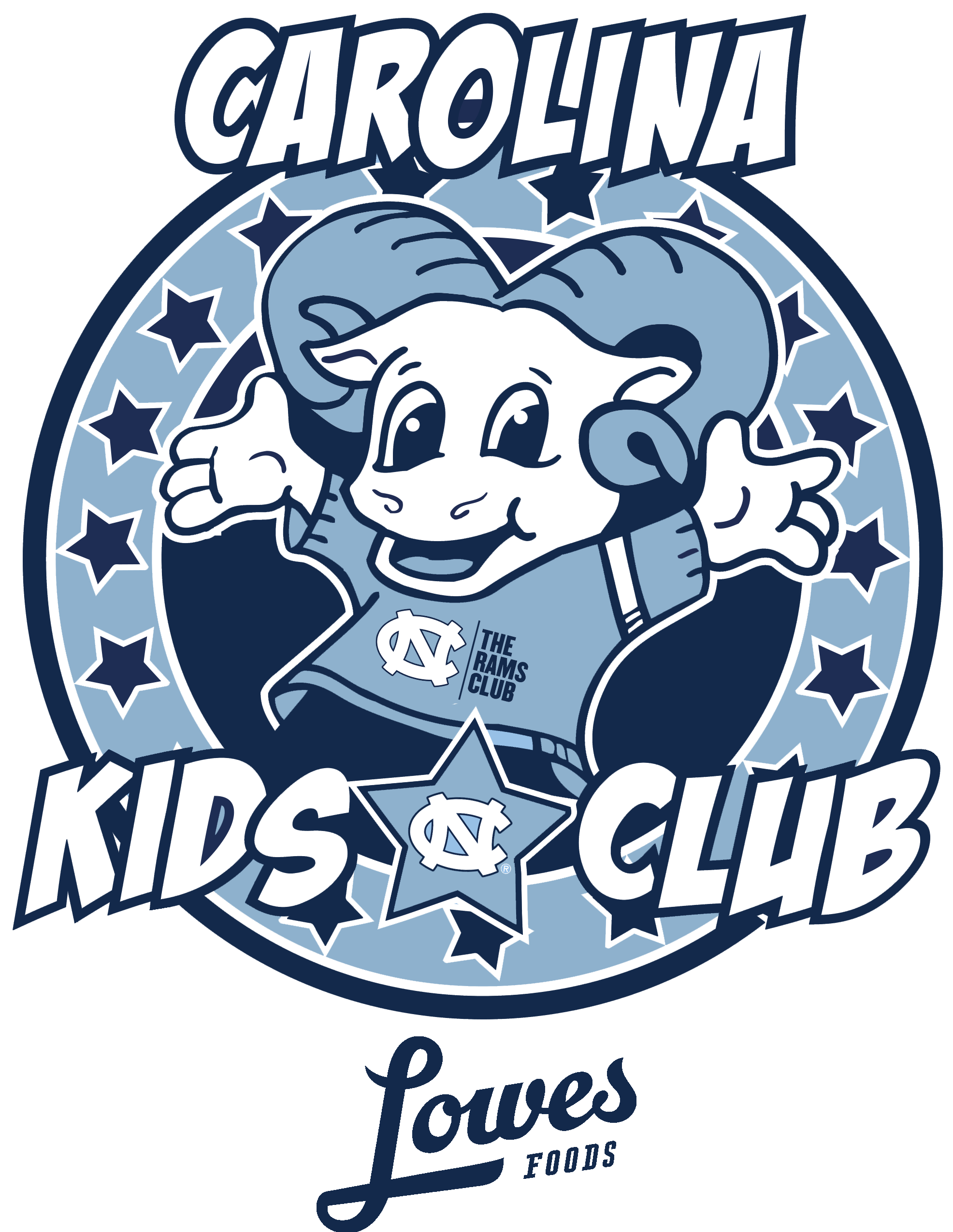 You're a Tar Heel Born and Bred!
Join other Carolina kids and cheer on your favorite Tar Heels in all 28 sports throughout the year! Kids who are in the 8th grade or younger can join for just $35/year ($30/year for Rams Club or GAA members)! Carolina Kids Club members will earn two valuable Rams Club points each year with their membership!
Want access to ticket priority with your Carolina Kids Club membership? Join as a Kids Club Priority member and earn Rams Club ticket priority and four priority points for $100 annually!
Official Carolina Kids Club T-shirt*
Special Kids Club gift
Lanyard and credential
Email updates from Carolina Athletics
Special event invitations, like Kids Take Over the Bosh, Meet the Heels, Men's Basketball open practice and autograph session, and more!
Birthday card from Rameses
Exclusive giveaway items
Opportunity to host your birthday party at a UNC game (excludes FB and MBB)
Exclusively discounted Men's Basketball and Football ticket offers
Rams Club priority points
Kids Club memberships run from July 1 to June 30. All membership benefits are subject to change. For questions about the Carolina Kids Club, call 919-843-2000 or email carolinakidsclub@unc.edu.
*Carolina Kids Club T-shirt can be collected at various Kids Club events throughout the year.
Upcoming Carolina Kids Club Events