Tickets & Gameday
Rams Club members enjoy priority access to tickets when the Heels are in action in Chapel Hill and on the road. You also have opportunities to meet our coaches and other Carolina representatives at several unique events for members.
Football Tickets
Rams Club members get first access to the best seats in Kenan Stadium when they purchase season football tickets, as well as priority for individual games at Kenan, postseason games, and other games on the road.
Whether you want to sit in the main bowl of Kenan Stadium or in one of the premium seating areas, members receive priority in seat assignments. Rams Club members are given the first chance to pick their locations for season tickets, and individual game tickets (as available) are offered first to members each spring or summer. Additionally, members can request individual tickets to home games through the Turn It Blue ticket system.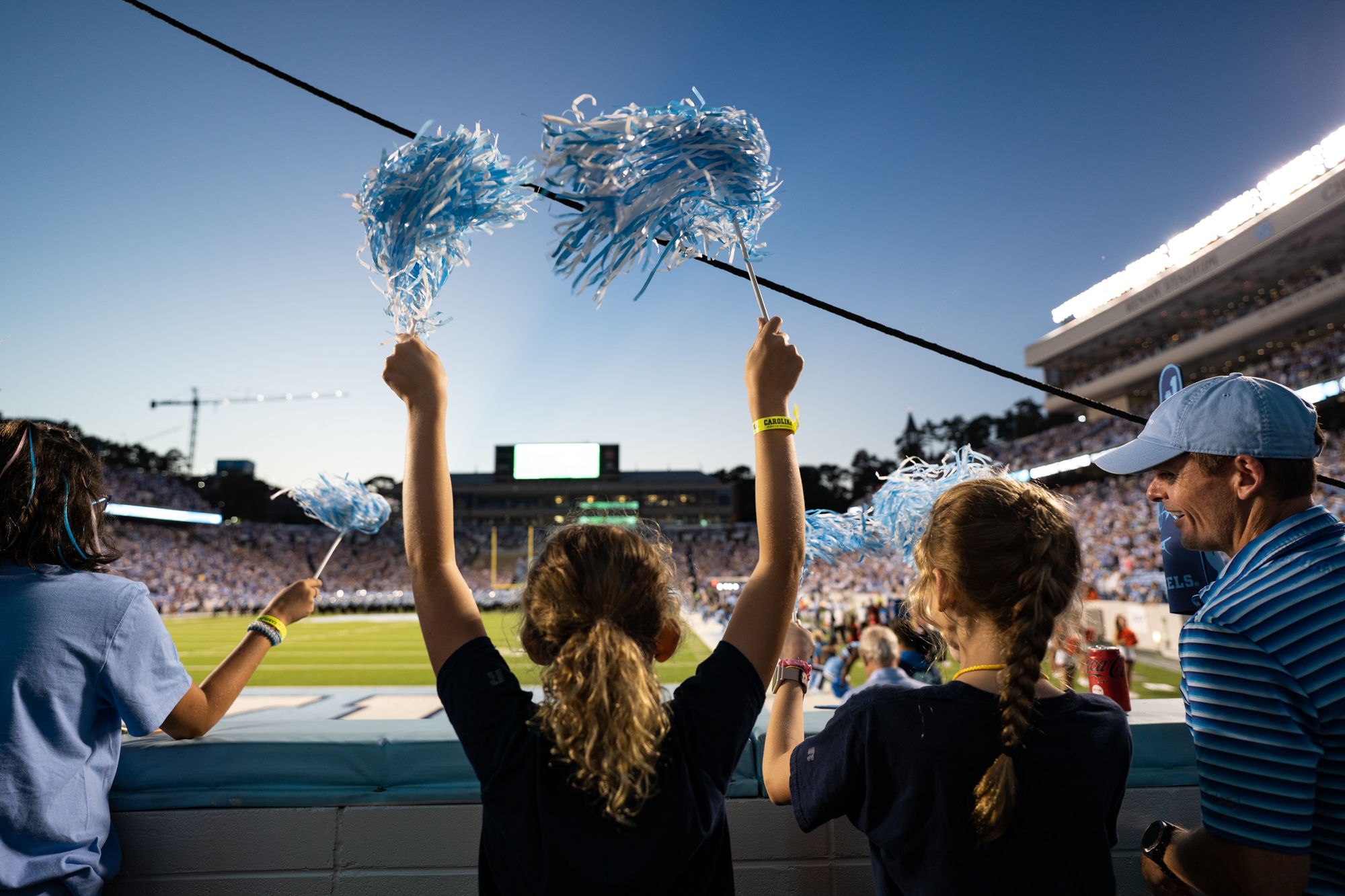 To most fairly distribute season tickets at Kenan Stadium, The Rams Club utilizes its Equity Seating process – a system where members choose their own seats in the main bowl of the stadium once every three years based on their giving level and priority. Members once again have the opportunity to personally select their season ticket locations (and parking when applicable) in the 2022 Equity Seating process. Members must order Football season tickets and confirm their 2022-23 membership level by April 15.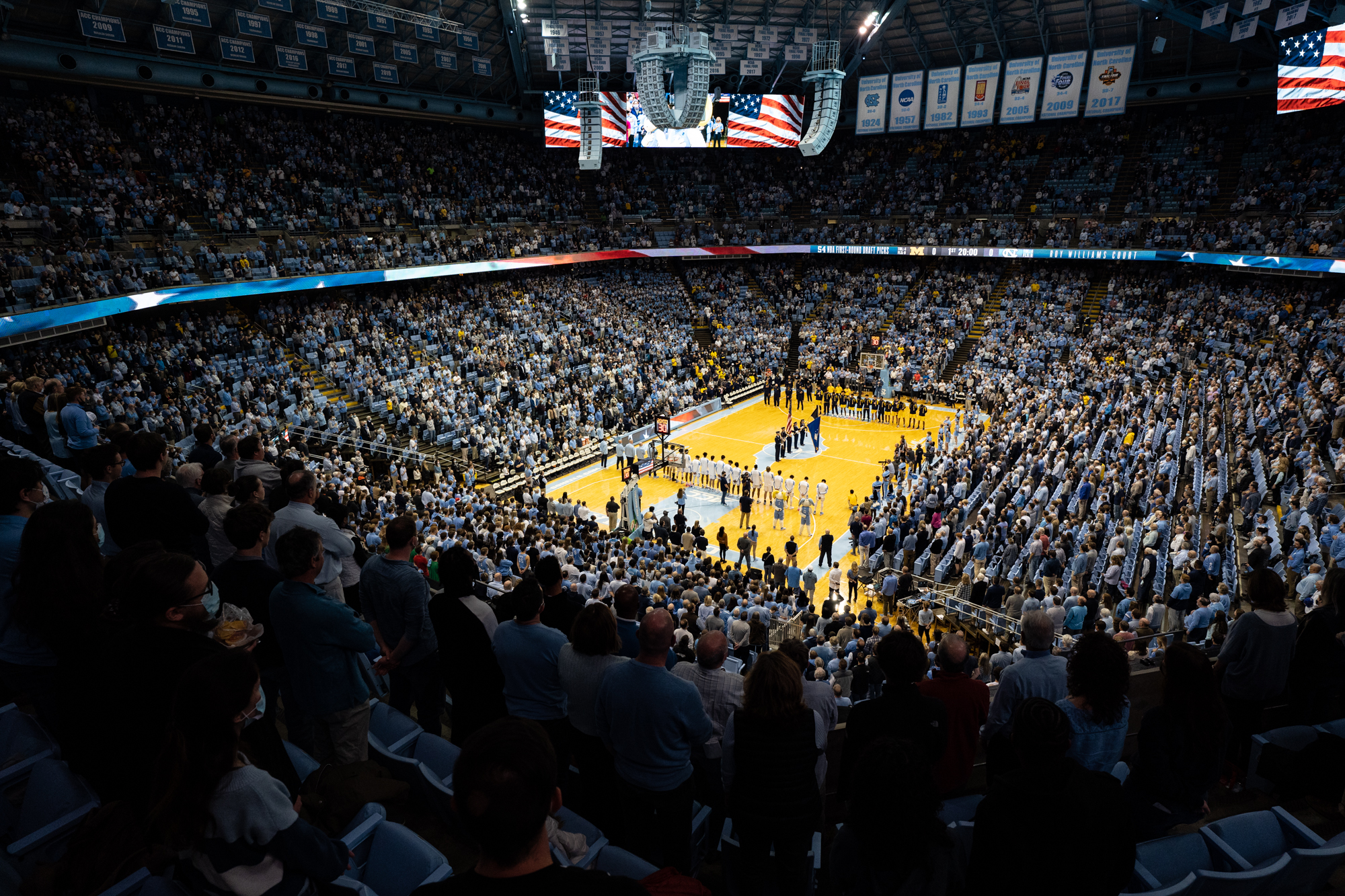 Basketball Tickets
Season tickets are available for Carolina Basketball when you endow a scholarship or participate at the Champion, All American or Coaches Circle membership levels.
All members can buy Tar Heel Packages (a season ticket for every game except the Duke game) and request single-game tickets as available in the fall. Additionally, tickets occasionally become available (and can be requested) through the Turn It Blue ticket system.
Olympic Sports Tickets
You can support all of Carolina's 28 varsity teams throughout the year. While tickets are needed for admission into Women's Basketball, Baseball, Men's and Women's Lacrosse, and Men's and Women's Soccer, you can enjoy all other Olympic sporting events at no cost. You can always find a competition on campus – check GoHeels.com for schedules!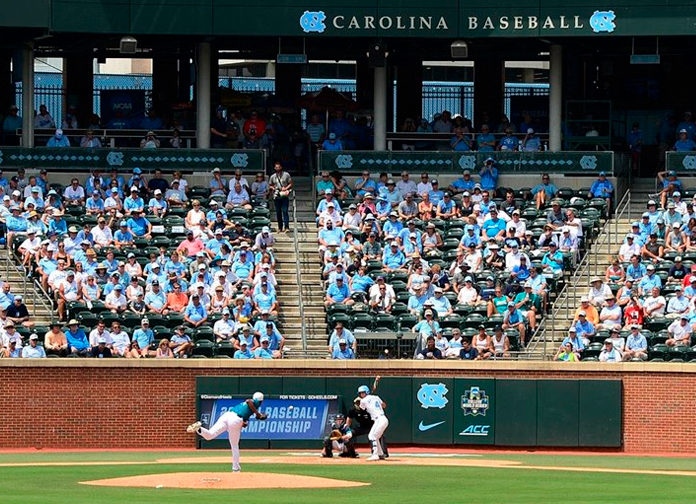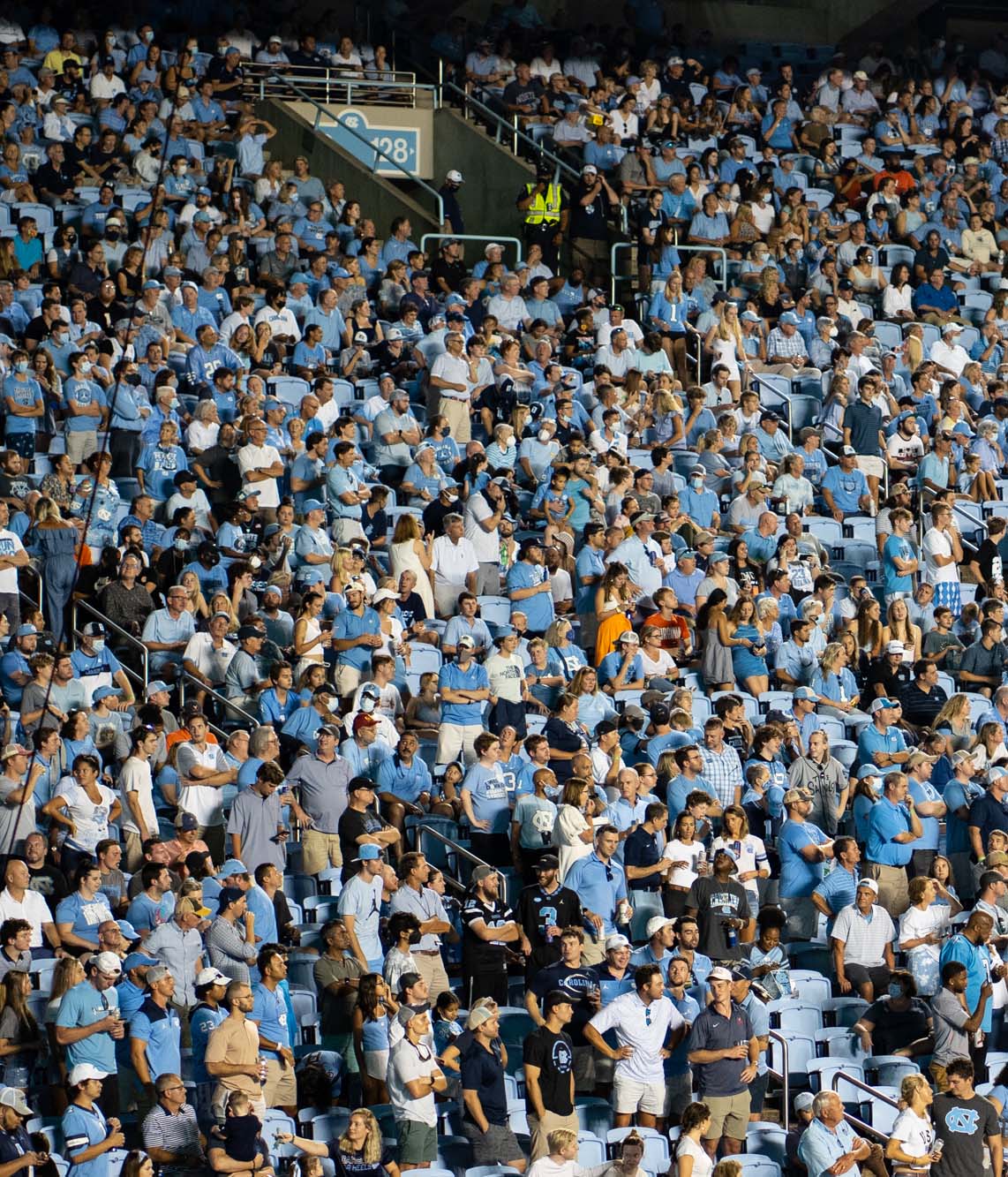 Turn It Blue Ticket Return
You can put your extra tickets in the hands of fellow Rams Club members and earn valuable membership points for contributing your tickets.
Have tickets to a game that you can't use? The Turn It Blue program makes sure that another Tar Heel sits in those seats – and provides access to seats your fellow Rams Club members may never get to enjoy. When you return your tickets through the Turn It Blue program, you receive a non-monetary membership point credit. The Rams Club resells the tickets to members and uses those funds to support Carolina student-athletes.
To return or transfer tickets for UNC regular-season home games, call the Turn It Blue voicemail at 919-843-5761 and leave a message with your name, membership ID number, the seat location and the game you wish to turn in. Tickets will be re-issued with a new bar code through the Turn It Blue program.
Rams Club members can request individual game tickets by calling the Carolina Athletics Ticket Office at 1-800-722-4335. Following the request period, Rams Club members will be notified by the Ticket Office regarding the games received and the total charged amount.
Turn It Blue Point Reward System
30+ Days prior to game = 5 points per $100
15-29 Days prior to game = 4 points per $100
5-14 Days prior to game = 3 points per $100
2-4 Days prior to game = 2 point per $100
Less than 48 hours prior to game = 1 point per $100
Priority Point System
Rams Club members can earn priority points with each gift and year of membership – points that are then used to determine priority for ticket assignments and availability.
The Rams Club utilizes a Priority Point System to determine rank amongst donors that rewards loyalty and generosity. The point system determines seat locations for Football, Men's Basketball, Women's Basketball, Baseball, post-season tournaments and special events.
For more information, click the button below for a detailed look at the Priority Point System.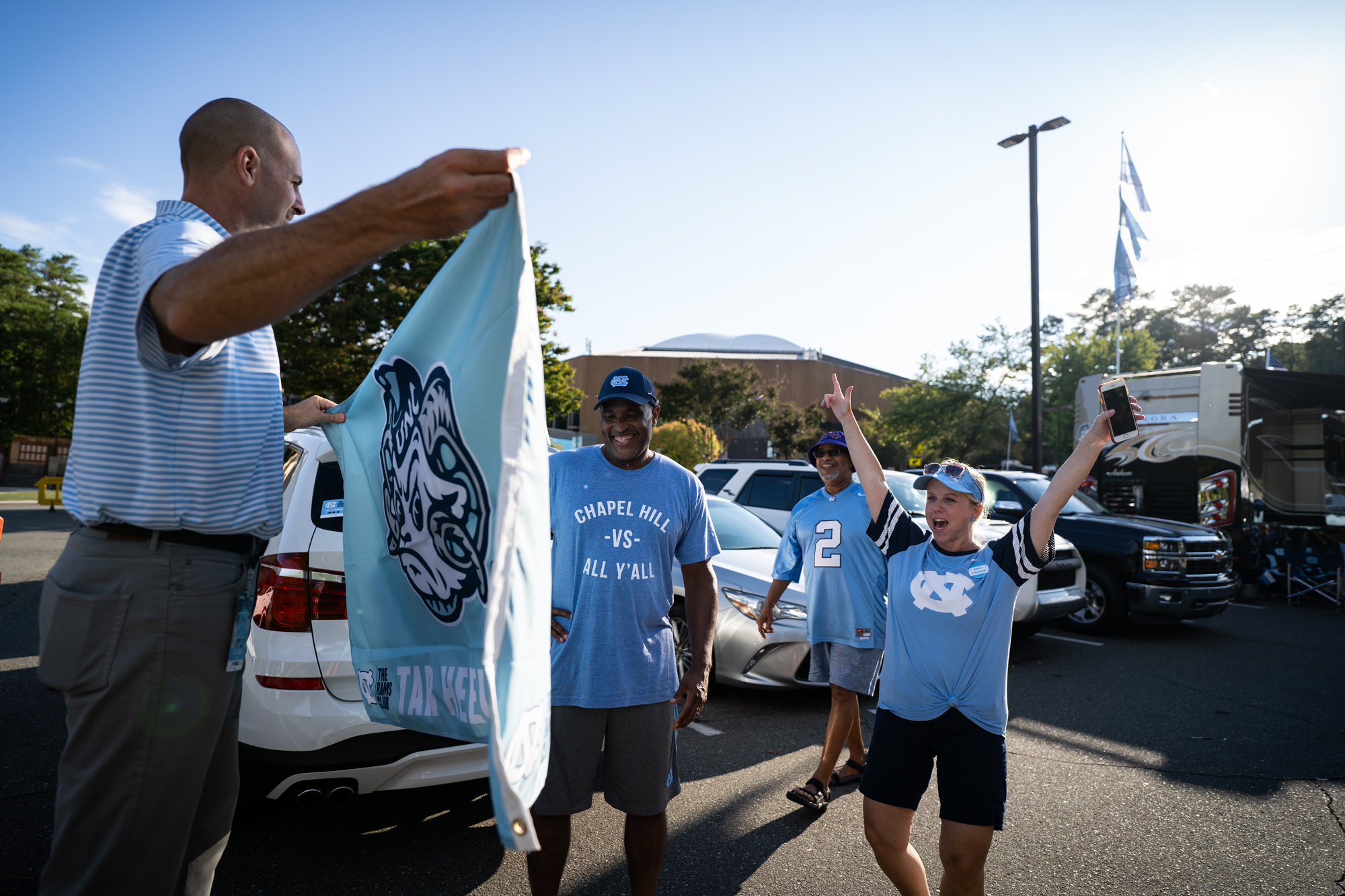 Gameday in Chapel Hill
Gameday in Chapel Hill is one of the great parts of cheering on the Tar Heels. For Carolina Football, Rams Club members can enjoy the Rams Club Patio as part of your membership benefits. Additionally, for both Carolina Football and Men's Basketball, you can enjoy Tar Heel Experiences – a chance to have exclusive pre-game and in-game experiences that put you close to the action.
Away Game Travel
Carolina Athletics and The Rams Club have partnered with Anthony Travel to provide official travel options to Rams Club members and fans. Enjoy travel opportunities to basketball tournaments, bowl games and regular season away games. Travel options generally include discounted hotel accommodations, special event admission, gameday transportation and more. Through this partnership, we are able to offer unique experiences you won't soon forget!