Finley Golf Course Renovation
A modern, updated home for Carolina Golf
The Carolina men's and women's golf teams look forward to continue practicing and competing at Finley Golf Course with an updated course layout, new practice area, and new team building (phase 2). These updates will give our Tar Heels the opportunity to call one of the best golf facilities in the country home.
The course includes:
An updated course layout, flipping the current front and back nines
Two new holes on the future front nine
A short course and range dedicated to Carolina Golf team members
A new team building and training facility (phase 2)
CRASH COURSE: GOLF LOOKS FORWARD TO NEW HOME AT FINLEY
Tar Heels herald the impending overhaul of golf course, practice facilities and headquarters building
Construction Updates
March 2023
Rick Steinbacher, Senior Associate Athletic Director for Capital Projects and Facilities, gives an overview of progress to date including aerial views of the site construction. Click the video to watch and view recent photos below!
---
Most Recent Construction Photos
Fundraising Progress
As of March 17, 2023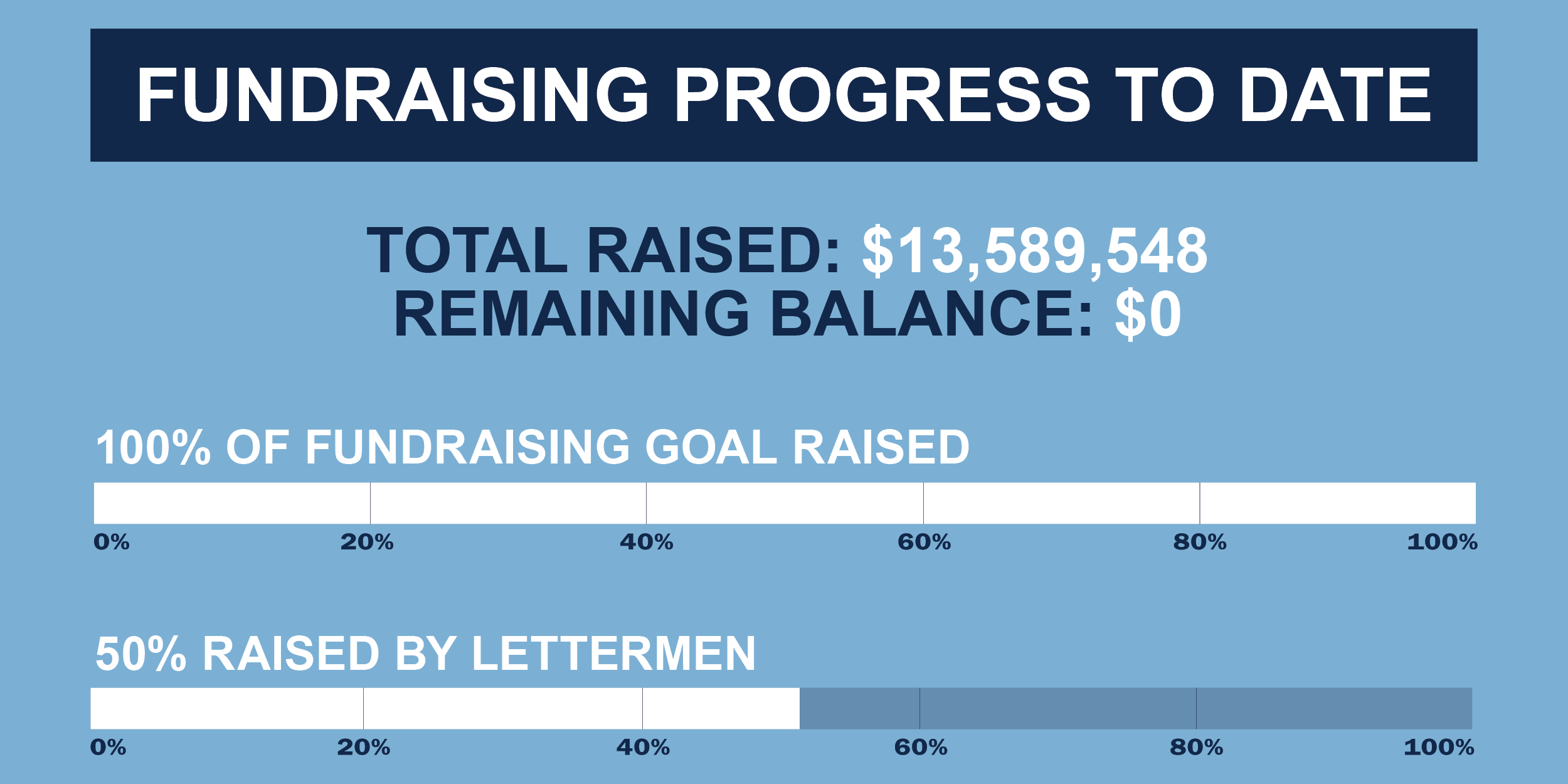 Please Consider a Gift to the Finley Golf Course Renovation
You have the opportunity to directly help our Carolina Golf programs compete at a championship level. The cost of the course renovation is $13 million. Your gifts will secure the ability of Carolina to attract the best student-athletes to Chapel Hill, and to give them the facilities they need to succeed. Please consider a gift to the Finley Golf Course renovation.
For more information on this project, or to get involved with your own support for the Finley Golf Course renovation, please call The Rams Club at 919.843.2000.
Naming Opportunities
Naming opportunities remain for phase 1 of the Finley Golf Renovation and are listed in the table below.
*Naming opportunities are subject to change
| Naming Opportunities | Gift Amount |
| --- | --- |
| Practice Area | COMMITTED |
| Back Nine | $2,500,000 |
| Par 3 Course | $1,500,000 |
| Short Game Area | $1,000,000 |
| Multi-Slope Putting Green | $500,000 |
| Clubhouse Putting Green | COMMITTED |
| Driving Range | $500,000 |
| Par 3 Course Individual Holes (6 available) | $250,000 |